The days of sad diet breakfasts of a grapefruit and special k are long gone. If you want to make the most out of the first meal of the day pack it with protein and make it satisfying.
Here are some breakfast ideas that are anything but boring. Begin your day with something you not only want to eat but will keep you satiated. Starting off the day with a healthy breakfast is essential to maintaining a healthy lifestyle.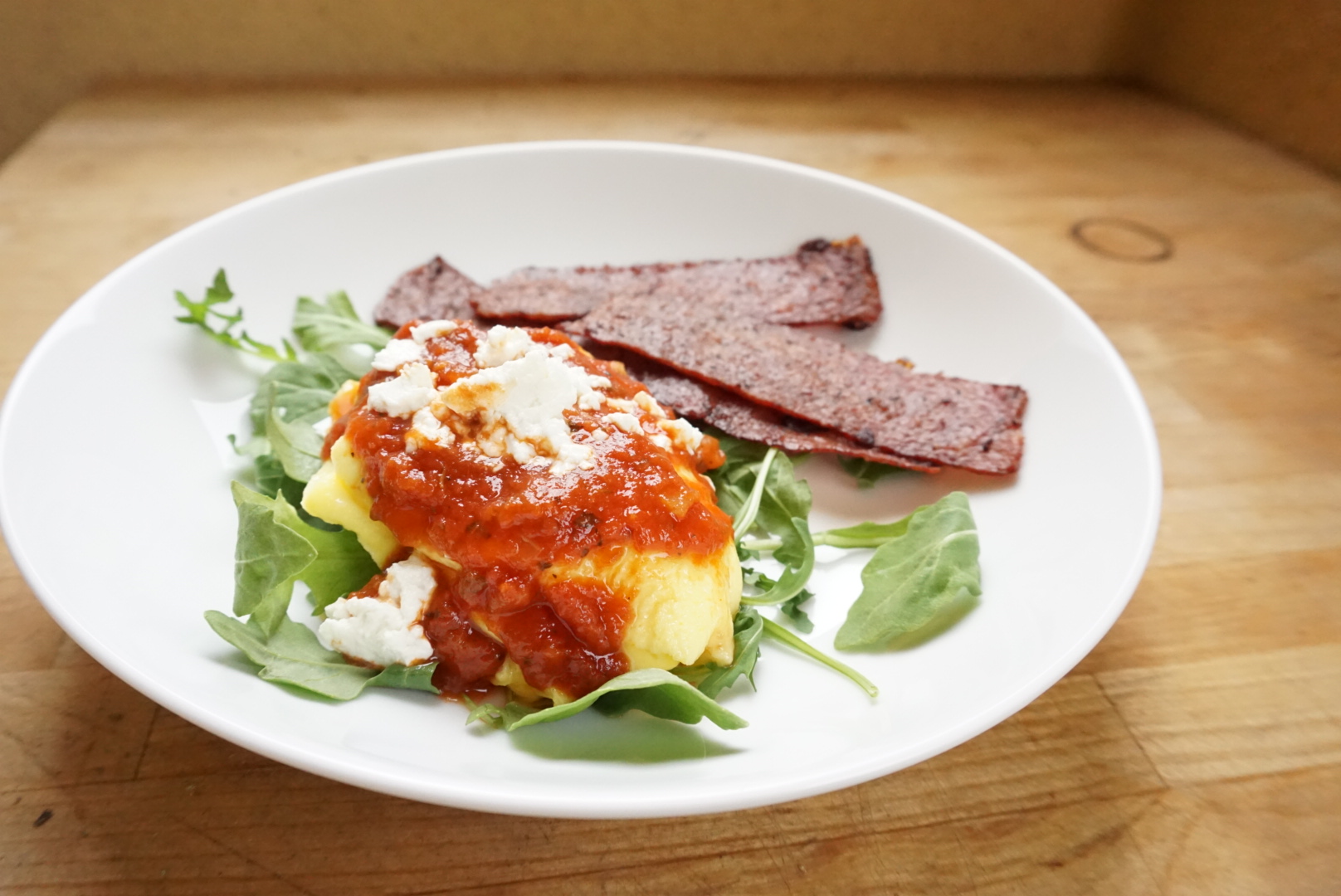 GOAT CHEESE + TOMATO SAUCE + ARUGULA + EGGS
No ketchup eggs here. Use that left over marinara from last nights dinner to spruce up the ol' basic egg breakfast. Put your eggs on a bed of arugula, top with reheated sauce and sprinkle with goat cheese. This breakfast puts the bougie french cafe you love to shame.
Start your day off right with these protein packed waffles. This waffles swaps the regular butter or oil in normal waffles with Greek yogurt. Add berries or chocolate chips! These can also be frozen for a quick breakfast. Get the recipe here>>
Forget the fast food breakfast sandwich. Start your day with a bagel sandwich with arugula, pesto and egg. This will satisfy your craving for something savory.