About a year ago I completely shifted my  morning routine. I decided I wanted to begin the day from a better mind set. The biggest change (and the hardest surprisingly) was breaking my habit of reaching for my phone as soon as my alarm went off. I switched to an old school bed side alarm to cut the temptation. At first I felt an overwhelming temptation to grab it and check any notifications. 
As the weeks went by I felt better and better as I implemented my new routine. I started small with just removing my phone from the first 35 min of the day and added in daily gratitude. I would jot down three things I am grateful for, then begin the day. 
Early in his life, Benjamin Franklin, one of the primary framers of the American Constitution, outlined his best morning routine:
"…I rise early almost every morning, and sit in my chamber without any clothes whatever, half an hour or an hour, according to the season, either reading or writing."
The research by Steve Key, a professor of molecular and computational biology at the University of Southern California, shows that "[w]hen it comes to doing cognitive work, most adults perform best in the late morning." 
 
So what can you do during the early morning to get ready for when you will be at your peak level?
Previously my day started as followed:
Wake up 5:30am, check phone notifications, scroll through IG, twitter, FB. (Subconsciously compare myself to thousands of others)

Make an americano, drink it and continue to scroll. (Immediately crash and go for another cup)

Brush teeth, hair, makeup, get dressed. (Rolodex of tasks in my mind and the beginning of the mental load)

Start the day.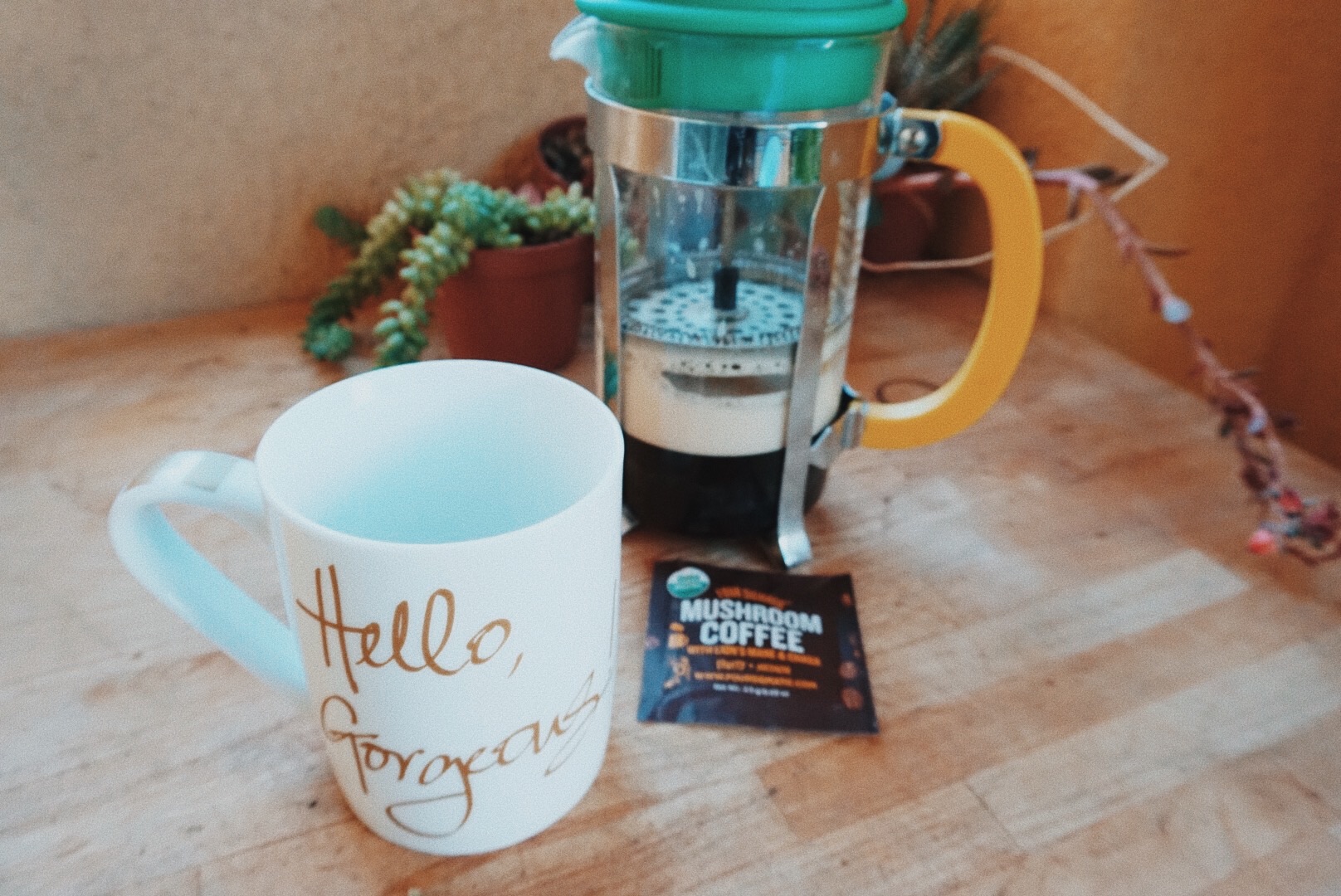 Alarm clock goes off 5:00am, grab my journal, jots down three things I have gratitude for. Spend 1-2 minutes reflecting on each.

Drink one cup of lemon water.

One 500mg dose of Soul CDB Peppermint

5 minutes of movement/stretching/belly breathing.

Make a cup of Four Sigmatic lions mane coffee.

Write out a list of intentions for the day. Organize by priority.

Prepare oatmeal and fruit.

Brush teeth, wash face, get dressed.

Start the day.
Would I say I have seen a difference since switching to this routine? This is an overwhelming HELL YES.
Previously I would start my day already energetically depleted. Now I feel focus and so much clarity at beginning the day. 
Laura Vanderkam, author of "What the Most Successful People Do Before Breakfast", wrote in her book the real lives of successful CEO's common morning rituals. Some of the morning rituals were waking up early, exercise, meditate, reading, writing what their grateful for and spending time with family. These are the exact same rituals that Benjamin Franklin written three centuries ago.
Morning routines are not only a great way to begin the day but add immense value to your life. I started small with just a few shifts then slowly built upon the implemented routine. Some days I add in listening to a podcast or reading. Other days I only have time for gratitude and the basics.
What are you grateful for? What can you take away or add in to your morning routine to start the day with better energy?
xo
Kat